Shakuntala Devi movie was released on 31 July 2020 by Amazon Prime Video.
In fact, the film is based on Shakuntala Devi, a well-known Indian mathematician.
Before watching any movie or web series, you must first read its review because by reading the review you will know whether this web series is really "worth watching".
If you go to see a movie or a web series directly, your time, internet and money are wasted!
So I will tell you the true and reliable review of Shakuntala Devi (Amazon Prime Video) movie.
Also Read – Shakuntala Devi Trailer Review: Vidya Balan as a Mathematician
1) Who is Shakuntala Devi!?
Many people do not know that the Shakuntala Devi was a very big writer and mathematician.
Shakuntala Devi was born on November 4, 1929 in Bangalore.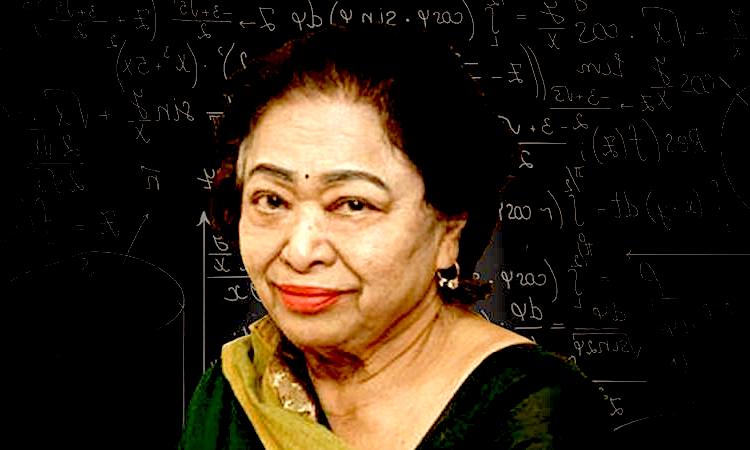 But unfortunately in 2013, we lost this great mathematician.
We are very lucky that this mathematician has made a name for our India.
And not only that, Shakuntala Devi has also got the Guinness Book of World Records for solving any math puzzle in the shortest time.
Vidya Balan plays the role of Shakuntala Devi in this film.
2) Who should watch this movie – "Shakuntala Devi…?"
Shakuntala Devi film will definitely appeal to those who are interested in the following things as per my idea ..
People who love maths.
Those "who solve maths examples in a few moments."
People who like to watch biopics of great people.
I suggest you other movies and web series like Shakuntala Devi movie, so that you realize whether it is worth watching for me or not.
Similar movies or web series like Shakuntala Devi :- M.S.Dhoni, Sanju, Nirja, Paan Singh Tomar, Mangal Pandey: The Rising, Gandhi, My Father etc…
Story – 9/10
Acting – 10/10
Comedy – 7/10
Romance – Mainly not included
Entertainment – 8/10
Directing –
Cinematography – 9/10
Overall Experience – 8.8/10
Also Read – Shakuntala Devi Trailer Review: Vidya Balan as a Mathematician
4) Story Of Shakuntala Devi (Amazon Prime Video) movie In Just Few Words
If I tell you the full story of this movie, you will not like this movie, so I will present you this movie in just a few words.
The film mainly shows the combination between teacher and student.
At the beginning of the film, any maths example of a student studying in a school is solved very easily.
This student knew any example of maths and it is because of this skill that she is still world famous today – this student is none other than Shakuntala Devi.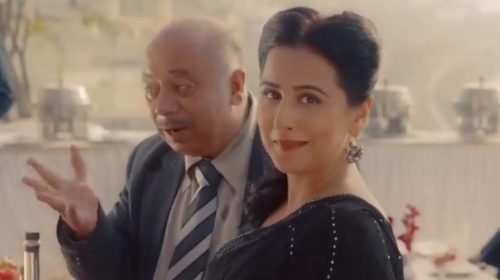 From ordinary school to foreign countries, people were amazed to see mathematical examples being solved in a matter of seconds.
But the biggest confrontation happens when there is a competition between the computer and Shakuntala Devi. The answer of Shakuntala Devi is fast and correct while the answer of computer is wrong.
Apart from this a lot of amazing events happen in the film.
5) Full Information About Shakuntala Devi Movie
Name/Title
Shakuntala Devi
Available On
Amazon Prime Video
Focused Things(Genre)
Drama
Release Date
31/7/2020
Budget
31 Crore(Apporx)
Free/Paid
Paid
Language
Hindi
Subtitles
Available in Hindi
& English
Director
Anu Menon
Main Cast
Vidya Balan
Amit Sadh
Sanya Malhotra
Story By
Anu Menon
Produced By
Sony Pictures
Music Lable
Zee Music Company
Editor
Antara Lahiri
6) My Opinion
In this film, the director seems to have missed showing some important events and some works of Shakuntala Devi to the audience.
"Once upon a time, Shakuntala Devi went to meet Albert Einstein and then Albert Einstein gave her an example of a maths that could not be solved by himself, which she gave to him before Albert Einstein solved it."
There are so many things that are not shown in this film, which I think is very bad.
If you have also seen this film or you want to tell something about this film or Shakuntala Devi then you too can express your valuable opinion here.