The trailer of Shakuntala Devi which was released on 15th July 2020 on youtube.
Many people do not know that the Shakuntala Devi was a very big writer and mathematician.
Shakuntala Devi was born on November 4, 1929 in Bangalore.
But unfortunately in 2013, we lost this great mathematician.
We are very lucky that this mathematician has made a name for our India.
And not only that, Shakuntala Devi has also got the Guinness Book of World Records for solving any math puzzle in the shortest time.
Vidya Balan plays the role of Shakuntala Devi in this film.
So let us know today the trailer, review, rating, cast and crew, budget of Shakuntala Devi movie, will people like this movie? And much more.
1) Introduction Of Shakuntala Devi Movie
This movie is directed by Anu Menon.
In fact, the director seems to have done a perfect job by choosing Vidya Balan as Shakuntala Devi.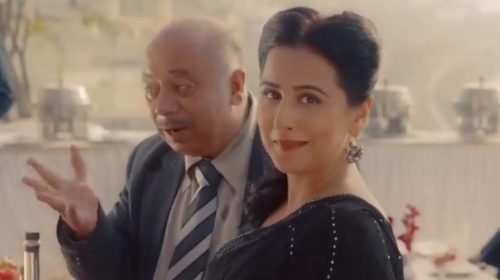 The film will be released on OTT platform due to the recent lockdown.
Click here – Get Amazon Prime Membership Only At 129/- per month!!!
2) Trailer Review Of Shakuntala Devi Movie
Watching the trailer of the film, it seems that it will be fun to watch this movie.
Most of the people who like maths subject will love this movie.
Apart from this, fans of Vidya Balan will also definitely watch this movie.
I said earlier that Vidya Balan has played the role of Shakuntala Devi in the film.
Just like Shakuntala Devi used to solve any math problem in just a few seconds, Vidya Balan also wins everyone's heart by solving tough math problems in just a few seconds.
And the film also talks about the daily life of Shakuntala Devi.
Drama – 8.7/10
Comedy – 7/10
Inspiration – 10/10
Acting – 9/10
Overall Experience – 9.1/10
4) Full Information About Shakuntala Devi Movie
Name/Title
Shakuntala Devi
Available On
Amazon Prime Video
Focused Things(Genre)
Drama
Release Date
31/7/2020
Budget
31 Crore(Apporx)
Free/Paid
Paid
Language
Hindi
Subtitles
Available in Hindi
& English
Director
Anu Menon
Main Cast
Vidya Balan
Amit Sadh
Sanya Malhotra
Story By
Anu Menon
Produced By
Sony Pictures
Music Lable
Zee Music Company
Editor
Antara Lahiri
Distributed By
Amazon Prime Video
Box Office Collection
Coming Soon…
5) My Opinion
On Shakuntala Devi Movie
Mostly I like to watch Vidya Balan's movie, because Vidya Balan's acting is very unique in each of her movies.
Watching the trailer of this film reminded me of Vidya Balan's old film 'Tumhari Sulu'.
Apart from this, "Shakuntala was a great mathematician, whose daily life, work and the way of her to solve mathematical puzzles should be seen and adopted through this film."
If you have also seen the trailer of this movie or you want to tell about this movie and Vidya Balan then you too can definitely express your valuable opinion here.